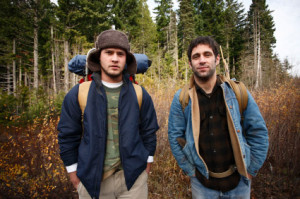 Layering is a system of dressing for the outdoors. It allows you to be comfortable in a variety of conditions by adding or removing layers of clothing. No single garment can be expected to be right for all conditions. The system is as simple as 1 – 2 – 3:
First start with a "wicking" layer to move moisture away from the body and prevent chilling. This layer goes directly against the skin. Fabrics such as fleece, polypropylene, Acclimate, and Thermax are examples.
Next use an insulating layer to hold body heat and keep moisture moving away from the body. Fleece, wool, or pile provide great insulation.
Top it all off with a weatherproof layer to protect yourself from wind and rain. Ideally it should "breathe" to allow inside moisture to escape while keeping rain from getting in. Gore-Tex, Microshed, and Triple-Point Ceramic are good weatherproof fabrics.
Remember, layering is your ultimate weather weapon. It provides comfort in a variety of conditions with a minimum of clothing.